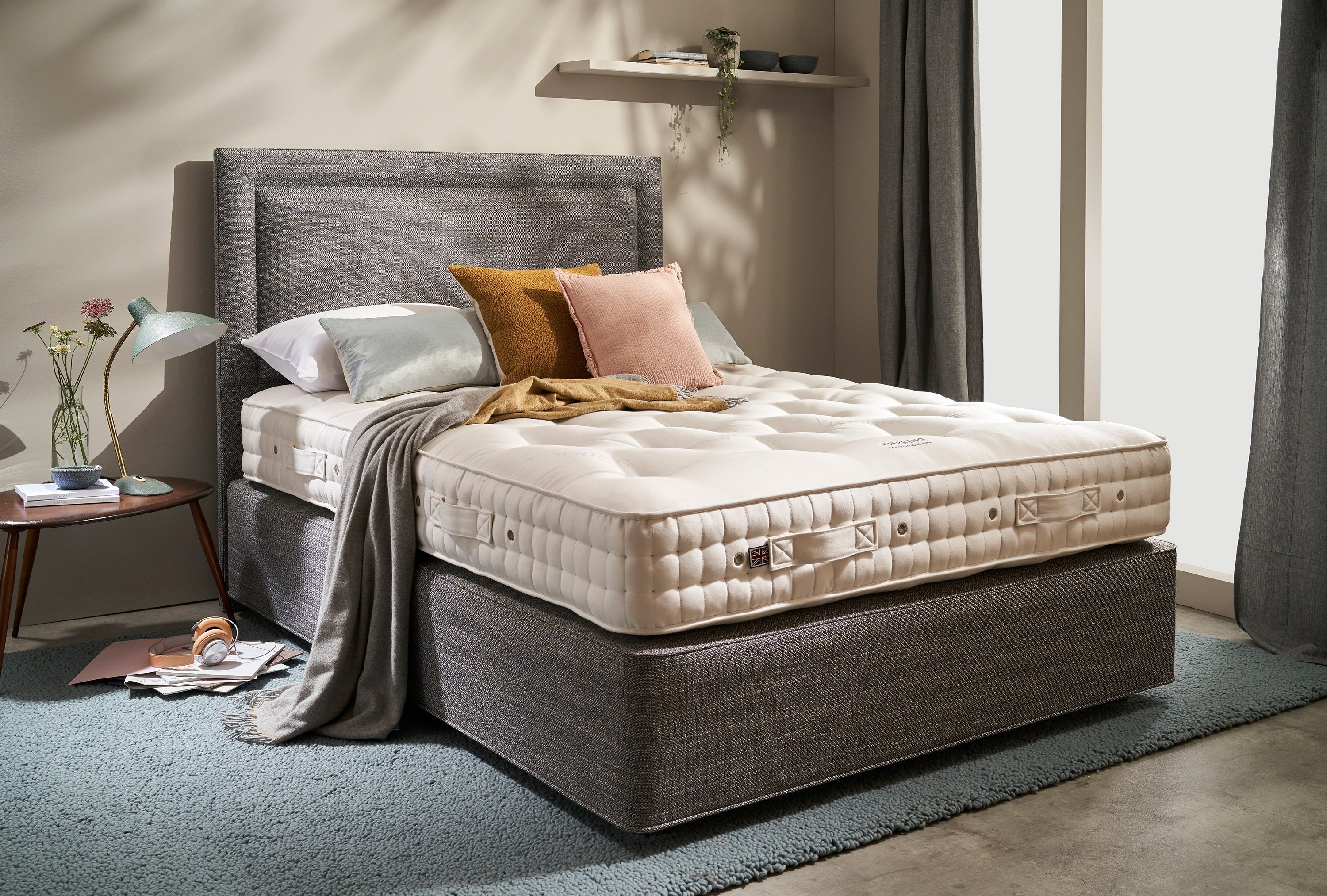 VISPRING
Coronet
Vispring Coronet Mattress is pure wellness cloaked in comfort. More than fifteen hundred six-coil springs work in harmony to provide unparalleled back support, while an expert blend of Platinum certified British wool and cotton keep you warm in the winter and cool in the summer.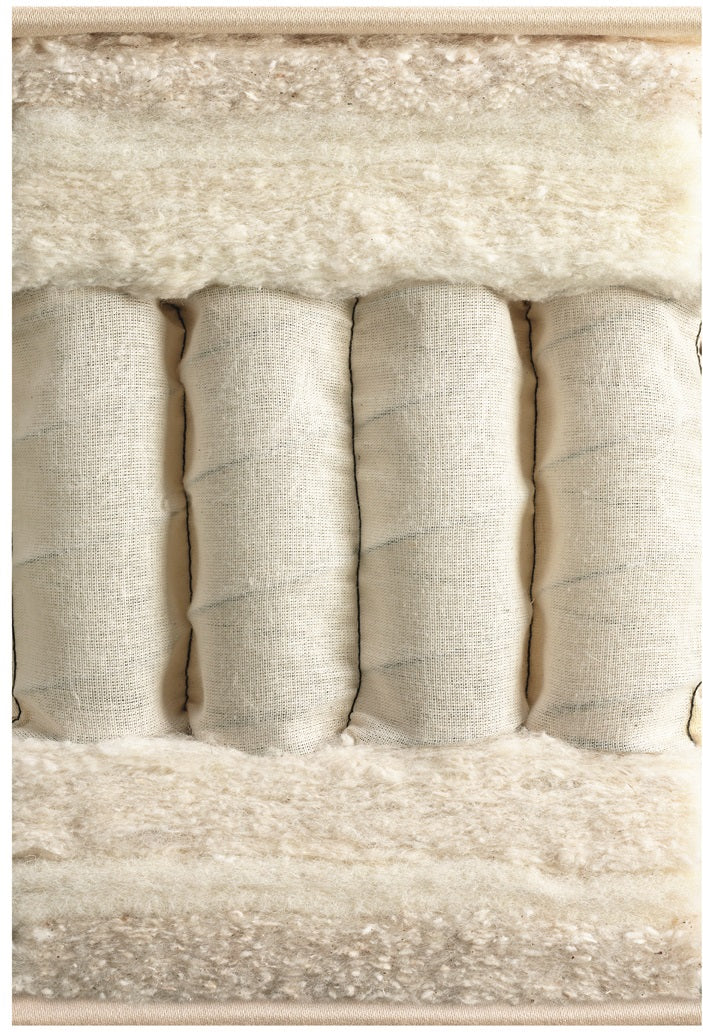 CORONET
TECHNOLOGY
Made exclusively from natural fillings: bonded British fleece wool and cotton, British fleece wool, blended British fleece wool and cotton.
Finest quality ticking. Hand-tied woolen tufts and twine.
Hand-nested calico pocket spring construction
Spring tension: Soft, Medium, Firm, Extra Firm
2058 springs in a King size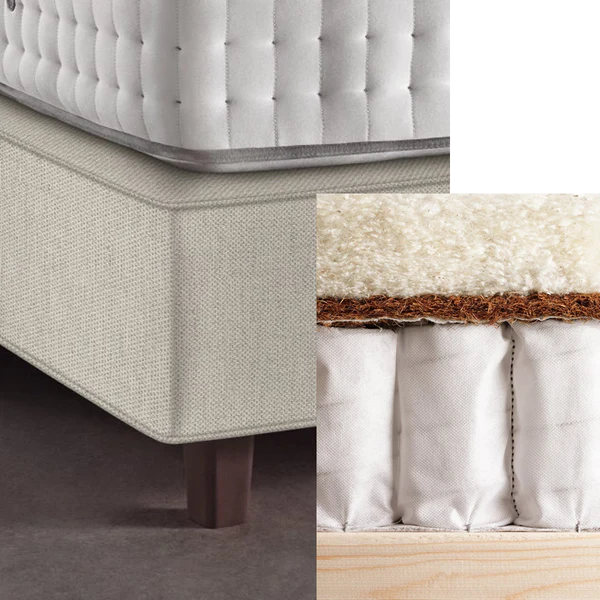 PERFECTLY PAIRED WITH
De Luxe Divan
Hand-nested pocket springs inside a solid timber frame. The De Luxe comes filled with coir, cotton and British fleece wool.
Hand-nested pocket spring construction built on FSC certified solid timber. 756 springs in a King size. Choice of high, low, shallow or drawer divan. Coir, blended British fleece wool, and cotton. Finished in our finest quality ticking or upholstery fabric.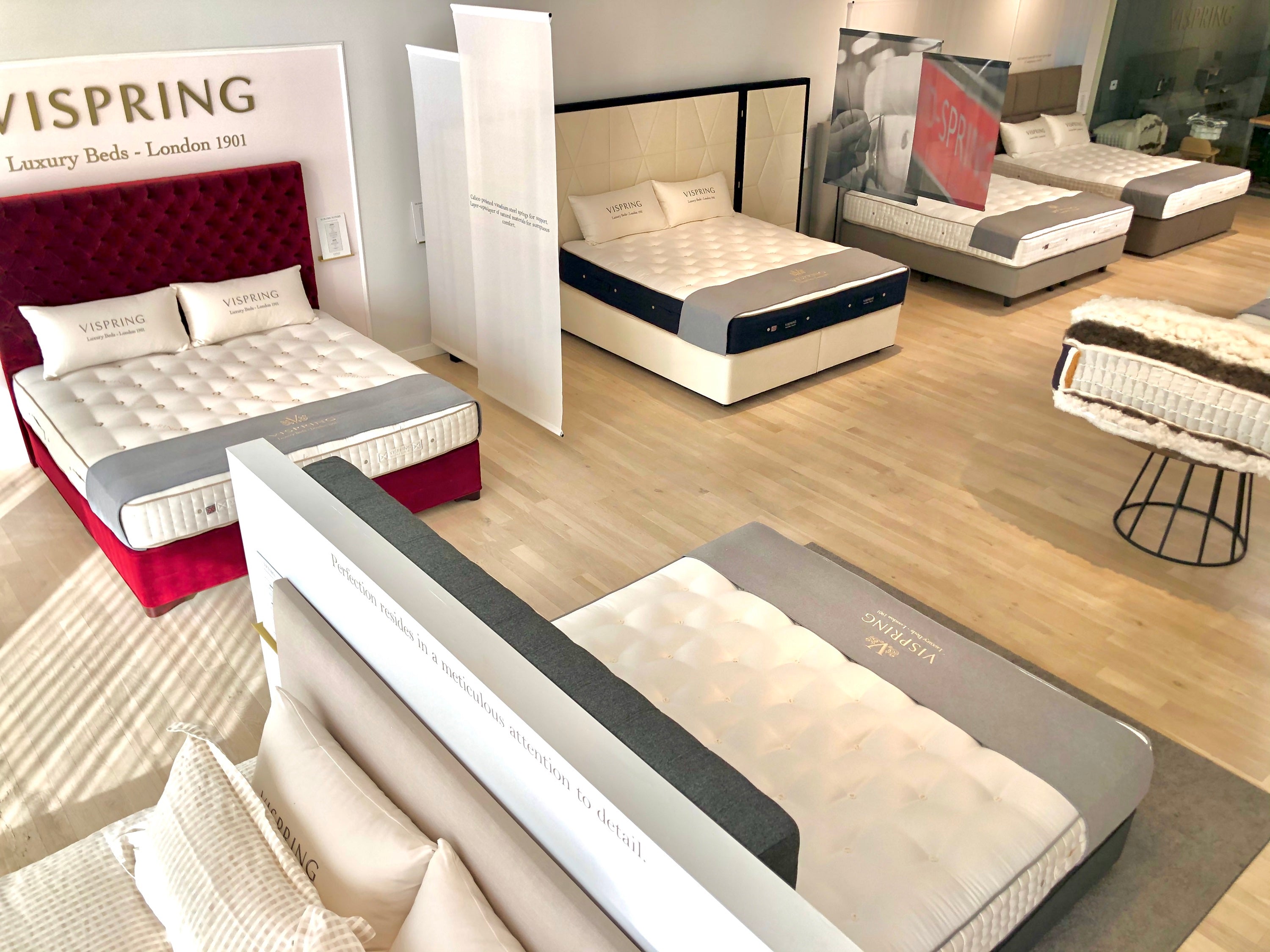 Best Price Guarantee
Call Now For Details
As part of America's largest Vispring retailer network, our commitment is to not only change the way you sleep, but ensure you get the lowest price possible.  Shop any of our locations with confidence knowing that we will beat any competitors pricing by 5%.